8 TO INFINITY                Drafting and Consulting Firm           
We Offer the Following Services:
♦︎ Residential and Commercial Survey Drafting
♦︎ Architectural and Engineering Renderings

♦︎ Specialty Image Designs utilizing AutoCad, Pix4D & Structure Studio
♦︎ Consultation Services
At 8 to Infinity, we work closely with surveyors and engineers to create a high quality product focusing on accuracy, cost effectiveness and timely completion. We are an American based company operating out of the State of Florida. Our team has developed a virtual structure to meet the growing need for a remote workforce. Our quick turnaround time provides our clients with a quality product within the target date they have set. We pride ourselves on our professionalism and integrity as we strive to establish long lasting business relationships, built on the trust of our staff and our product.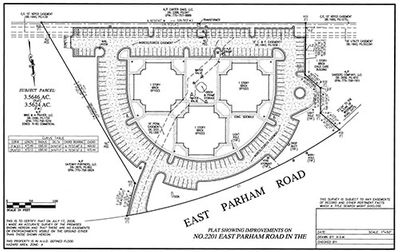 PRECISE, DETAILED DRAFTING
Our grass roots knowledge and history of working in the survey industry gives us the upper hand compared to our International competitors. Our drafters are not only educated in multiple CAD Drafting platforms, they are also familiar with the collection of field data and complexity of using that data to create a finished product. Our Team regularly attends continuing education courses, online seminars and hands-on workshops. It is our goal to provide the highest quality product at a competitive rate, without all the hassle associated with outsource drafting.
All of our drafting is completed on Land Desktop 2004, AutoCad 2013-2014 and Civil 3D 2018-2021.Through a combination of efficient business practices and our network of drafting offices, our company is becoming the leader in the Survey Drafting industry, our team is ready to support your growing business.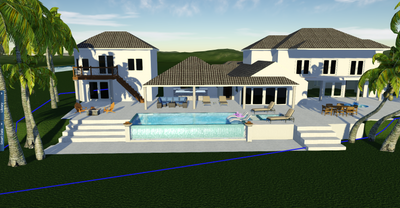 ADVANCED DESIGN TECHNIQUES
Along with Auto Cad, we can also provide 3D conceptual drawings through the use of Structure Studio. Giving you an extra tool to help your clients visualize their construction goals. Structure studios can take a survey along with GIS imaging and topographic data of the property and turn the information into a professional 3D rendering. Provided up to date photos of the property or depictions of ideas, we can create interactive presentations with extraordinary detail. This service can assist Contractors and Designers with the initial planning of a project. What used to be difficult to imagine on a 2D piece of paper can now be visually represented. Once the 3D rendering is finalized, the program can populate construction data to help plan your builds with square footage and amount of materials needed.